19 March 2013
All
,
Retirement
Comments Off

on How Not To Plan For Your Retirement
How Not To Plan For Your Retirement
Okay so we don't want to patronize you here. You're at our website, reading an article about finance and retirement planning so you're probably quite an intelligent kind of person, willing to spend some of your time researching ways to improve the size of your retirement funds and therefore quality of life.
Many people get a bit down when they are forced to think of their retirement. It is after-all a time where you will be planning for your life winding down, not being able (or not wanting) to have to work so you can enjoy life a little more. We don't want to get you too worried about it but its quite an important factor to be looking at regardless of your current age.
Planning for your retirement doesn't have to be a time of worry or concern. For many it is simply a case of making use of a works own pension fund plan. Many companies  have a pension plan whereby if you sacrifice 5% of your earnings every month the company you work for will match this 5% with their own money, effectively allowing you to set 10% of your wages aside every …
10 November 2011
All
,
Retirement
Comments Off

on Earning Money After Your Retirement
Earning Money After Your Retirement
Once you enter retirement you can find yourself in a very different financial situation. Now you will have money from your savings, and probably from your pension, but you will no longer have your usual salary that you have become used to and you will no longer be able to increase this amount by progressing normally through your career.
Sometimes then all this is not enough and you need to find other ways of earning money after your retirement. Just because you're retired doesn't mean that your debt will go away and it doesn't necessarily mean that life is going to get any cheaper, but unfortunately once you've reached that retirement age you might struggle to find work. Here we will look at some ways of earning money after your retirement.
 
Work Online: Working online is perfectly suited to earning money after your retirement. If you find online work then this will mean you can work without leaving the home and in fact no one need ever even know your age. You can then write for web sites, create your own web site, or make money selling books through the Kindle and Print On Demand publishing. There are …
14 June 2011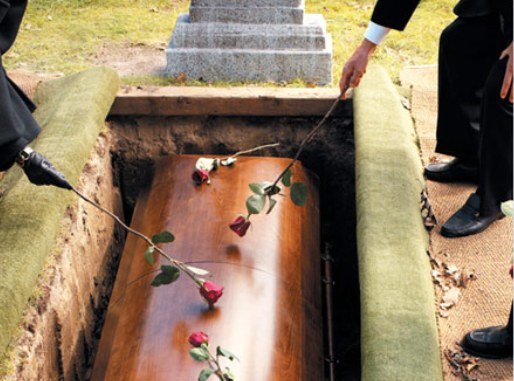 Debt After Death
As you enter your retirement you might start to think that you no longer need to think so much about your debt. You might have agreed a repayment plan over the next twenty years, so if you're currently 90 then this might not seem that much of a real threat. Does it make sense then to organize your debt repayments so that you are paying back over the longest period of time? Is there any reason to hurry to pay off your mortgage or to make sure you have no credit card debt? Here we will look at what will happen to debt after death.
When you've passed on it's customary to leave your loved ones some bounty in your will, and this can be a great help for your friends and family. However it is in some cases possible to miss out on inheriting money and to instead inherit debt – in some cases debt after death does go on.
The good news is that your children will not normally inherit debt after death unless they were a party to it when you took out the loan, though it can still occur. One reason this might happen …
2 June 2011
Why You Need To Plan For Your Retirement
Taking care of your finances and being sure to amass a certain amount of savings while also avoiding owing too much debt will help you to lead a happy and fulfilled life free from financial stress. However without a doubt, planning for your retirement is even more important and if you don't have the correct finances in place then this will be even more severe once you reach old age.
There are many reasons for this, but of course the most important of these is that once you reach retirement you will no longer have any regular income in the same sense due to your job. This means that if you don't plan for your retirement, you will be left with no regular finances and unable to pay for simple things like your bills and food. Of course there are safety nets in place for if you don't manage to successful plan for your retirement – for instance there are benefits set up that can help you to look after yourself. However these are rarely enough to enjoy a good quality of life, or even to support your health by ensuring you are …
20 April 2011
Retirement Goals
As you head towards your retirement you might find yourself with a mixture of feelings. On the one hand you are nearing a point where you will have all the time in the world to pursue any leisure pursuits you might desire. At the same time though you are also looking at a time where you won't have quite the same disposable income, and where you will have to rely on the funds you set aside for this occasion. It's nerve racking no longer having such a steady income and finding out whether your years of saving have paid off for sure.
That's why it's a good idea as you get to this point to make sure that you have accomplished at least a few 'retirement goals' to make sure that you're prepared and have some money set aside. Choosing these goals is very important, so here we'll look at the sorts of things that can help you as you near your golden years.
Have a Pension Scheme: The most obvious way to prepare for your pension and the most obvious of pension goals is to make sure you actually have a pension of some form. For many people this …
11 March 2011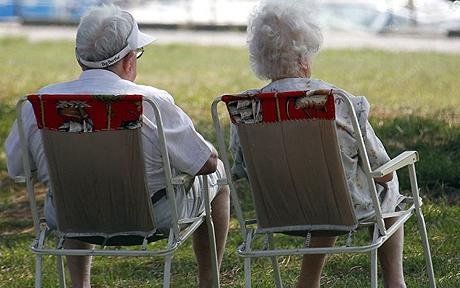 An Alternative to Pension Companies
When you've been working your whole life, you often do so in the hope that one day you will be able to retire – that when your body is old and tired, you will be able to relax into your old age and let your pension take care of you. We hope then that our pension scheme will be able to take over and that we will be able to forget all of our previous woes such as working to pay off debt and keep our properties, and can instead spend our remaining days pursuing holidays and reading up on things that interest us.
Unfortunately this isn't always the case any more and the media is currently full of stories where the elderly are left unable to get their pensions because their private pension companies have been forced to close, or because they discover their state owned pensions aren't actually worth anything. This leaves those unfortunate individuals living in poverty, or unable to pay off their rent, or even having to continue to work into old age.
At times like these then it makes sense to take matters into our own hands and to look at ways …