14 June 2011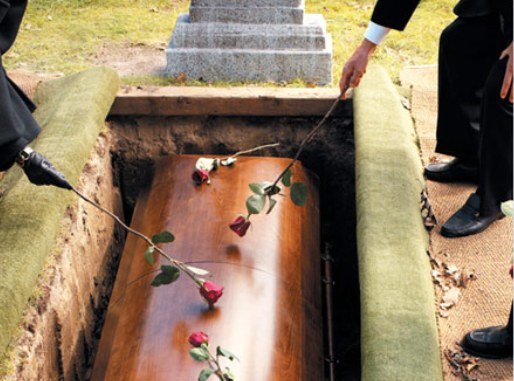 Debt After Death
As you enter your retirement you might start to think that you no longer need to think so much about your debt. You might have agreed a repayment plan over the next twenty years, so if you're currently 90 then this might not seem that much of a real threat. Does it make sense then to organize your debt repayments so that you are paying back over the longest period of time? Is there any reason to hurry to pay off your mortgage or to make sure you have no credit card debt? Here we will look at what will happen to debt after death.
When you've passed on it's customary to leave your loved ones some bounty in your will, and this can be a great help for your friends and family. However it is in some cases possible to miss out on inheriting money and to instead inherit debt – in some cases debt after death does go on.
The good news is that your children will not normally inherit debt after death unless they were a party to it when you took out the loan, though it can still occur. One reason this might happen …
9 June 2011
Student Loan
If you are living in the US and considering getting further education in a university then you are facing a difficult decision that will effect the rest of your life. On the one hand attending a university will in theory improve your prospects and lead to a higher paid job and a brighter financial future, it also offers great life experience and many people will say that the best years of their life were while studying and having fun at University. On the other hand though it also means several more years without earning any income toward getting on the property market, and it means taking out a huge loan that could leave you in a lot of debt. So is it worth taking out student loans and putting off the 'real world'? Is it a smart financial decision?
When you take out student loans this normally means taking out a lot of money. Unless you come from a wealthy family then you will struggle to pay the college tuition fees as well as the living costs that attending a university or college involve. This then of course means that college students will graduate to inherit debt of $20,000 …
7 June 2011
5 Expenses You Can Cut Today
If you are struggling with debt then there are many ways you can cut expenses for living and find yourself with a lot more available income. This can make a huge difference to your financial situation and help you to pay back loans or to put money aside for a rainy day. Here we will look at ways to cut expenses right away that will make a big difference to your life.
Kick the Habit: Whether you smoke, drink or have another vice, kicking a bad habit can be a fantastic way to cut expenses considerably. There are many other reasons to give up smoking of course, such as the social and health implications, but the finances are often mistakenly overlooked. If you want some motivation to help you stop killing yourself, then put the money you save each week to one side or even increase your debt repayments.
Walk: One way that you can cut expenses to a very high degree is to get rid of your car and start walking more places. For many this might seem like an extreme step, but the financial boons are difficult to ignore as you will …
2 June 2011
Why You Need To Plan For Your Retirement
Taking care of your finances and being sure to amass a certain amount of savings while also avoiding owing too much debt will help you to lead a happy and fulfilled life free from financial stress. However without a doubt, planning for your retirement is even more important and if you don't have the correct finances in place then this will be even more severe once you reach old age.
There are many reasons for this, but of course the most important of these is that once you reach retirement you will no longer have any regular income in the same sense due to your job. This means that if you don't plan for your retirement, you will be left with no regular finances and unable to pay for simple things like your bills and food. Of course there are safety nets in place for if you don't manage to successful plan for your retirement – for instance there are benefits set up that can help you to look after yourself. However these are rarely enough to enjoy a good quality of life, or even to support your health by ensuring you are …
2 June 2011
Loan Payment Protection Insurance
If you are in debt then that will mean that you have at some point taken out a loan (or several) – as all debt is is loans that you need to pay back. It then follows that the larger the loans you took out, the larger the amount of debt that you need to pay back – so you need to be careful in choosing your loans in the first place, and you need to ensure that you are aware of any hidden charges that might exist.

This is particularly true of something called loan payment protection insurance (also known as simply loan protection insurance). Many people are paying over the odds on loan payment protection insurance and are unaware that they are even doing so and this is something that is currently causing a lot of controversy in the media. If you fall into this category then you may be able to claim back some money, and if you don't then you at least should be aware of the problem to avoid getting into trouble in future.
In theory loan repayment protection insurance is a good idea. As the name suggests this is insurance that you …
28 May 2011
Tax Return Check
If you're self employed and in debt then like anyone else it is highly important for you to start looking at ways to reduce that debt and pay back what you owe. The good news is though, that as someone who is self employed, you also have a few advantages over other people struggling with debt and can use a range of techniques that take advantage of your position to get you back in the green. For instance those who are self employed can save a lot of money on their taxes – and by claiming back various expenses it is possible to drastically reduce the amount you owe at the end of the month.
However it is also important here to make sure that you do not try to claim back more than you are entitled to, and that you can back up all of the claims you make. Otherwise you can find yourself getting audited and having to pay back more of that tax at a later date – in other words you can find yourself in more debt instead of being better off.
So how do you decide which taxes you can claim back when …